HellYeahMU private mu online server provides you high quality gaming experience with the best mmorpg online game. Enjoy the old version of Mu Online game with your friends in a stable running old version! Create your team and enjoy winning in the best rates of mu online game.
[Login Reward]
We added a new reward system for your daily logins. You can claim your daily login reward in website user modules > Login Reward page.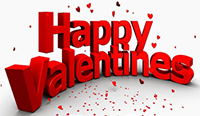 [Valentines Events]
Happy Valentine's everyone! Experience and chaos machine success rates will be increased for 4 days starting from February 14, 2018. You can check our forums for more informations
[View]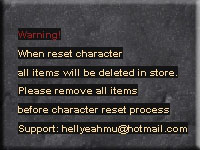 [Store Warning]
We added important notice on personal store in game. You must remove all items from personal store before character reset. Otherwise all items will be deleted in your personal store.
[New Start]
We will restart our server with a fresh database on January 26, 2018 at server time 17:00 p.m. New server will have reset system enabled.
[Off-Level]
You can level up very fast with our off-level system in our server. Level up when you are offline at work and school, PvP and build up when you are online in game!
[View]